We're participating in Give to the Max Day this year because we want to expand our reach in 2016. Can you help by making a tax-deductible contribution?

We're fortunate to have a $1000 matching fund this year, which means you have a unique opportunity to double your donation.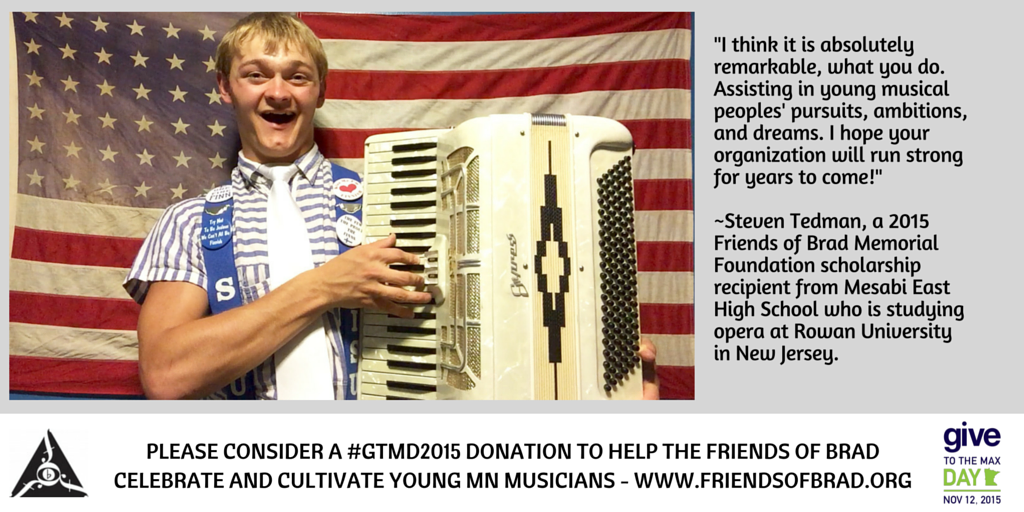 Here are the ways we're making an impact:
For three years in a row, we have contributed to Music Resource Center-Duluth (Brad lived/played in Duluth in his final years).
We've given scholarships to 11 high school students in rural Northeastern Minnesota (where Brad grew up). Learn about our scholarship recipients.
We've contributed to a visiting artist fund at St. Cloud State University (Brad's alma mater). Our donation was used to bring in some top-notch guest performers for the day of percussion.
Since the Friends of Brad is completely volunteer-run, your contribution goes a lot farther. Kind thanks for your support through the years! Click here to make a donation today.